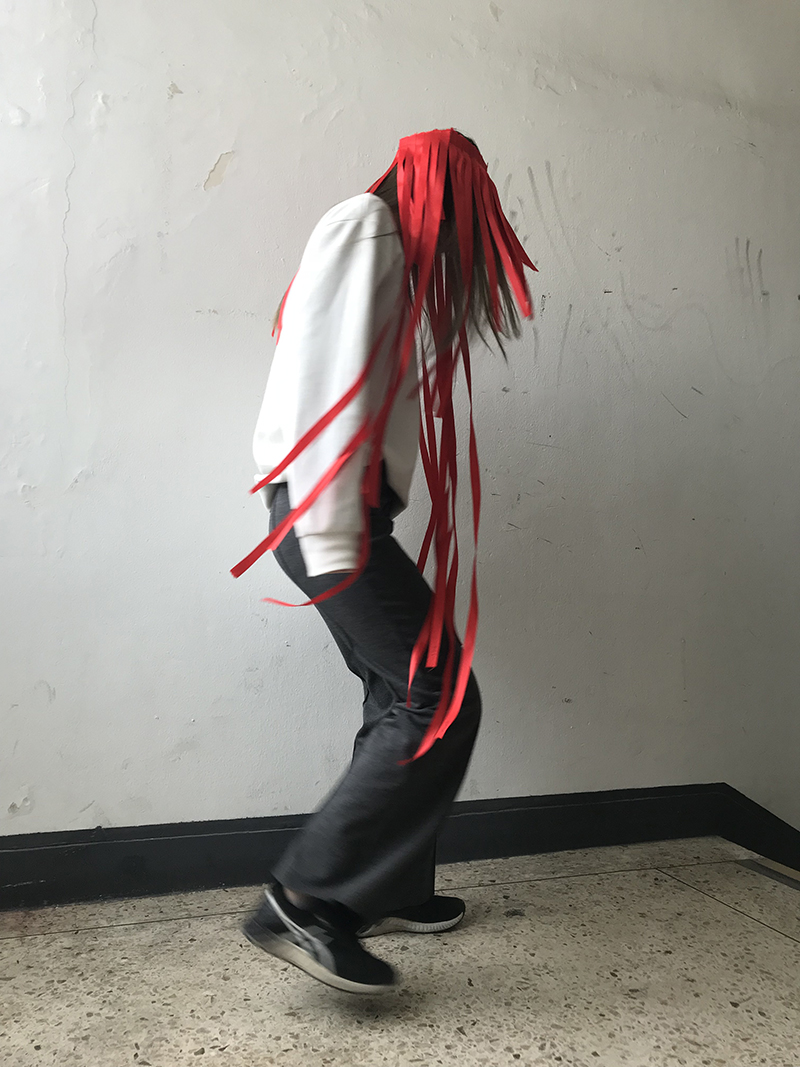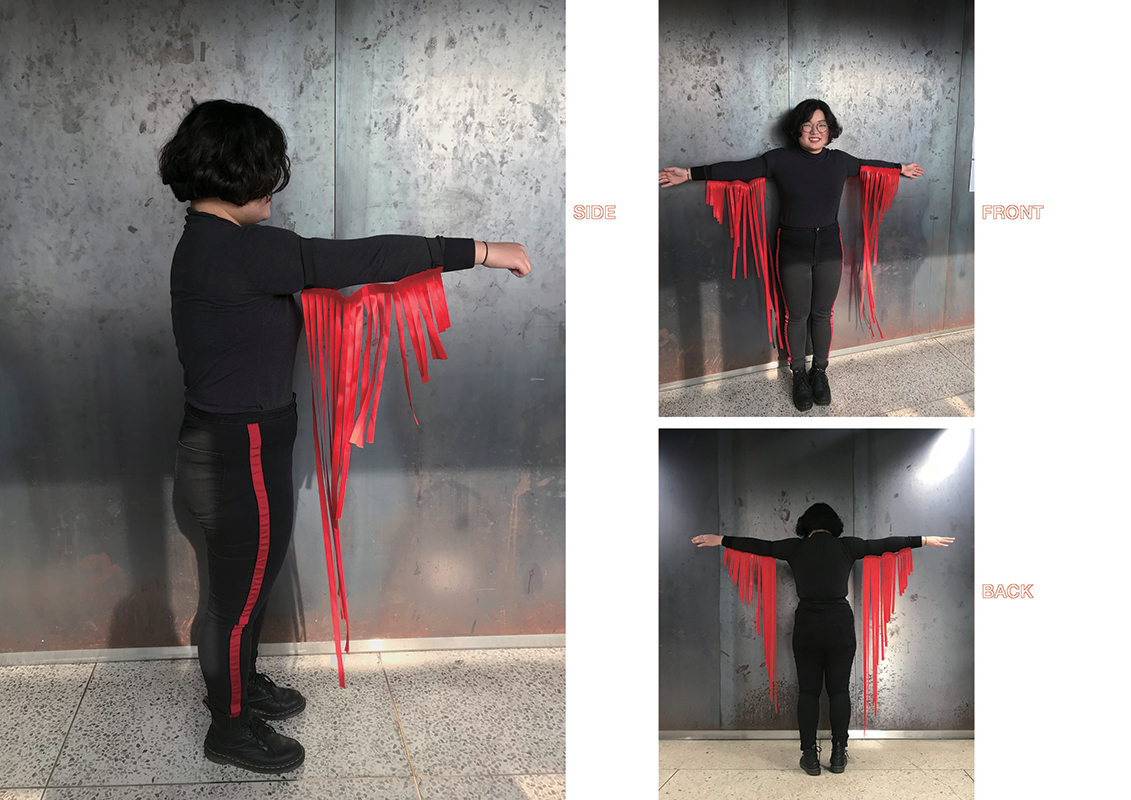 Body Graph / 2018

Type: Material, Movement, Object Making, Body experiment

Output: Look-Book(20p), Photograph

Role:
Planning
Concept
Drawing
Object Making
Book design
Model
Editing


Model - Me and my friend (Yujin Cha)


After making illustrating my body as wire and neon, I imagined a body full of lines. What if my body is just set of lines. Because every form is a combination of lines, right? Started from there I began to measure the size of me and my friend's head, neck, chest, shoulders, etc. with red ribbon. When I finished the measurements, I realized it looks like a graph. One set of ribbons has information of one's body. It also reminds me of the Indian fringe look in fashion. I could easily shift this idea to make wearable items.

It's unusual to carry one's body data. It's about exposing unnecessary information. T.M.I (too much information) in South Korea is a big meme now. People say it as a joke when they hear information didn't asked. But I think it stops people from starting a conversation. Opening up about one-self needs courage, which should not be ashamed by society and peer pressure.

This project is not only fun, active performance, but it's also flipping the trend of society by opening up one's personal data. By making it a wearable piece, it looks amusing and makes the wearer want to move with it. In addition, there is also the myth people who are destined to meet are tied with invisible red thread. Fun side story to interpret this work.